Here are pics of the finished door, which is how it would've looked when new back in 1938 when my mom and grandparents moved in (minus the black hinges - they are just metal and as I couldn't tell what color they were painted I stripped them and went with black to prevent rust). The cream color of the house is a close match to the original color as well. And yes, the door still has its original screen, which I unfortunately painted brown a few years ago and will soon be painted in this original green.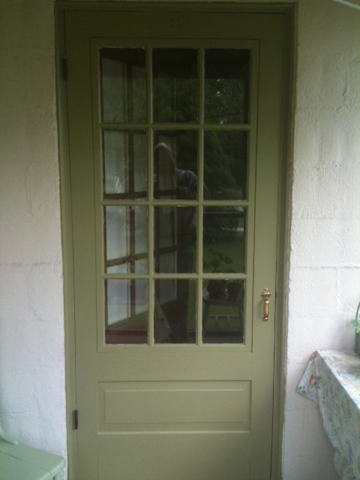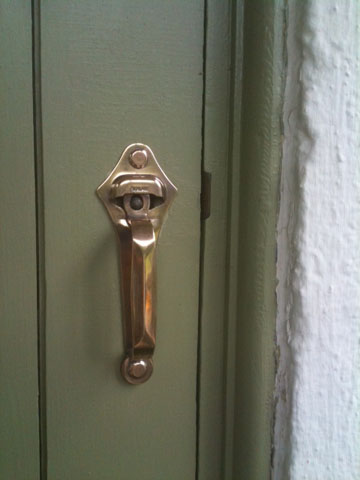 A Dremel motor tool helped with the hard-to-scrub areas of the door handle. Don't ask how long this polishing process took.
I really need to get my ultrasonic cleaner fixed, or maybe a new one. And yes, the handles do say Stanley on them.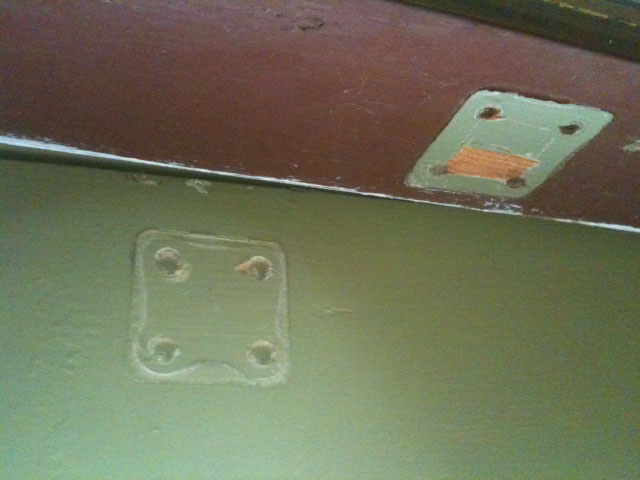 Original paint colors were found behind the hook mounts for the springs (which are metal, not brass, so discoloration should've been minimal if at all). I did not touch the color behind either mount so it is original to compare the paint match. However, you will notice that the color on the door frame is a more blueish green. This color also appears on the outside of the main interior doors. So it appears two different greens were used on the house. Guess I will work on the front storm door next while I figure out what the other green is. The rear door will need to have parts of it rebuilt (not a project I am looking forward to) but does have some neat art-deco detail on the door handles.
With this I have probably done more restoration work than the members of the Greendale Historical Society have done themselves on any of their projects.